2019 UDIA Excellence in Marketing Winner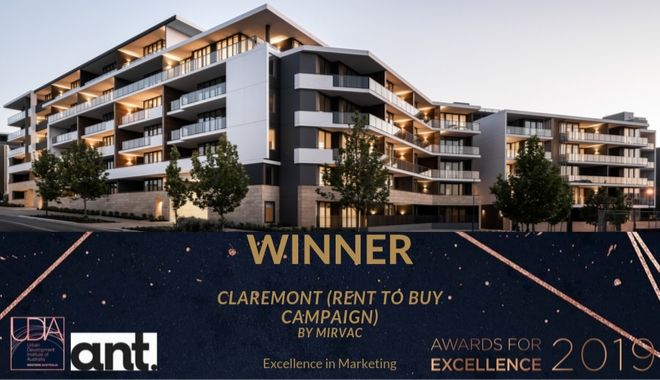 Mirvac are proud to have been awarded the prestigious 2019 Urban Development Institute of Australia Award for Excellence. This award was received by Mirvac for the recently launched Rent to Buy campaign, which is the first of its kind in Western Australia.

The initiative highlights Mirvac's commitment in helping aspiring home owners overcome the initial deposit barrier and provides a practical and achievable solution to home ownership in the highly sought after suburb of Claremont.

With limited opportunity remaining, contact us today to understand how this simple 4 step process has gained extensive interest from the media and the market to assist in home ownership.