Special guest speaker at Claremont by Mirvac
Residents at Claremont by Mirvac came together to hear from a remarkable Western Australian, Dr Craig Challen SC OAM
---
This week, residents at Claremont by Mirvac came together to hear from a remarkable Western Australian, Dr Craig Challen. Craig Challen is an Australian technical diver and cave explorer from Perth, Western Australia. A veterinary surgeon by profession, he was a joint founder of the Vetwest Animal Hospitals (later Australian Animal Hospitals) in 1993 and managed it until selling his interest and retiring in 2017.

After commencing cave diving in the 1990s he was an early adopter of then rapidly-developing technologies such as closed-circuit mixed gas rebreathers.

Notable cave explorations include the extension of Cocklebiddy Cave on the Nullarbor Plain of Australia in 2008 and the Pearse Resurgence in New Zealand over the last 10 years. He has additionally explored caves throughout Australia and New Zealand and in China, Thailand, Vanuatu and the Cook Islands.

Craig also has an avid interest in shipwreck diving and has explored sites over the last 15 years in the South China Sea, Solomon Islands, Australia, New Zealand, Mediterranean Sea, Thailand, Malaysia and Indonesia.

Craig is additionally an enthusiastic helicopter and aeroplane pilot.

In July 2018 Craig participated in the Tham Luang cave rescue of 13 people in Thailand. For his contribution he was awarded the Star of Courage and the Medal of the Order of Australia. He has been named as the 2019 Australian of the Year jointly with his long-standing dive partner Richard Harris.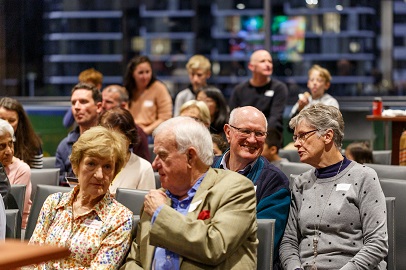 ---