Let Mirvac Take You There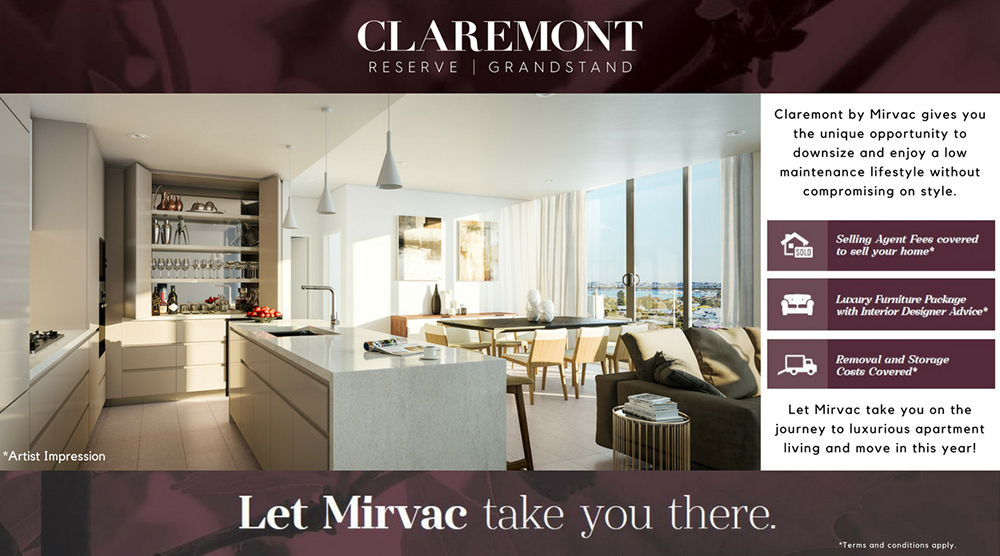 Claremont by Mirvac is giving purchasers an opportunity to downsize and enjoy a low maintenance lifestyle without compromising on style.
---
Now with the choice of 3 exclusive offers, we're making it easier for you to make the move you've always wanted to. Let Mirvac take you on the journey to luxurious apartment living and move in this year!
Choose from:
-
Selling Agent Fees covered to sell your home*; or
-
Luxury Furniture Package with Designer Advice*; or
-
Removal and Storage Costs Covered*
This offer is strictly limited until the end 30 June 2018.
---